Description
Life zones and habitat: Foothills to alpine (5500 to 13500 ft); moist soils on rocky slopes, willow thickets, aspen groves and forest clearings.
Plant: Erect, branched, bushy perennial up to 3 feet tall; slender, smooth stems.
Leaves: Mostly basal with long, slender stalks, blades deeply dissected into 1-inch rounded lobes, bluish-green below.
Inflorescence: Heads with 5 scoop-shaped white petals with slender 1 to 2-inch blue spurs behind; surrounded by 5 pink to deep blue pointed sepals and yellow stamens.
Bloom Period: June to August.
References: "Guide to Colorado Wildflowers" by G.K. Guennel and "Flora of Colorado" by Jennifer Ackerfield.
Note: There is significant variation in the colors of the sepals and spurs; medium to deep blue are considered as var. coerulea and white or pale blue sepals var. ochroleuca.

BONAP Distribution Map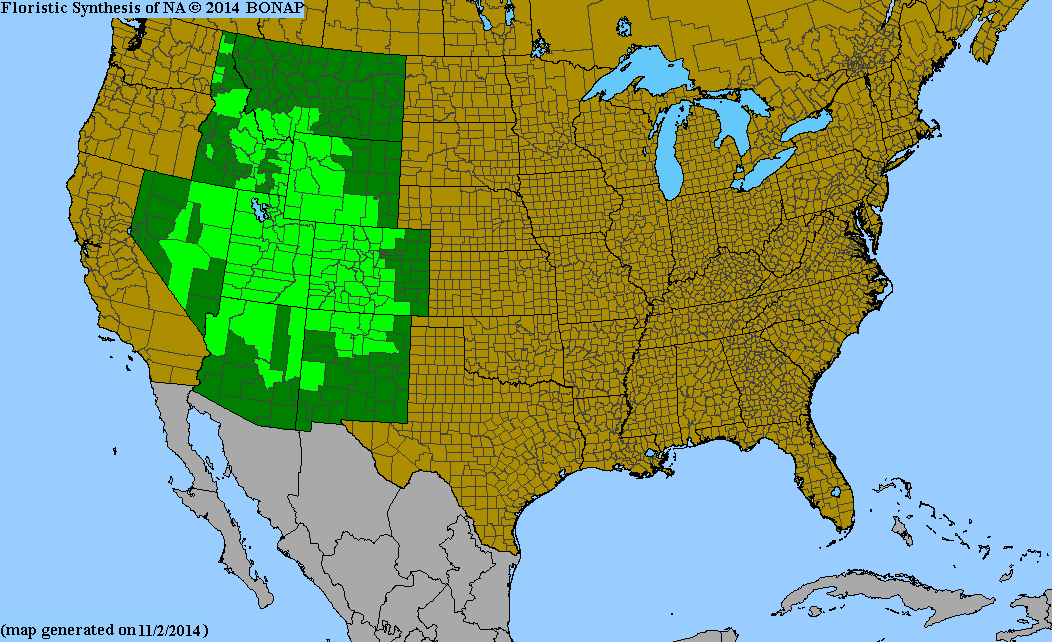 State Flower of Colorado

Colorado Status:
Native