Description
Life zones and habitat: Montane and subalpine (6500 to 11800 ft); moist hillsides, forest edges and openings.
Plant: Erect perennial, 4 to 24 inches tall, slender stems.
Leaves: Bright green, hairless, mostly basal leaves growing on long stalks divided into three leaflets up to about 1-1/4 inches across, further divided into three smaller lobes.
Inflorescence: Drooping red blossoms on slender, curved stalks, each with 5 petal-like sepals with reddish bases and greenish tips angling downward; 5 bright yellow to red petals that taper into upward (or backward)-pointing straight spurs; yellow stamens.
Bloom Period: May to July.
References: "Flora of Colorado" by Jennifer Ackerfield, "Guide to Colorado Wildflowers" by G.K. Guennel, American Southwest, and SEINet.
BONAP Distribution Map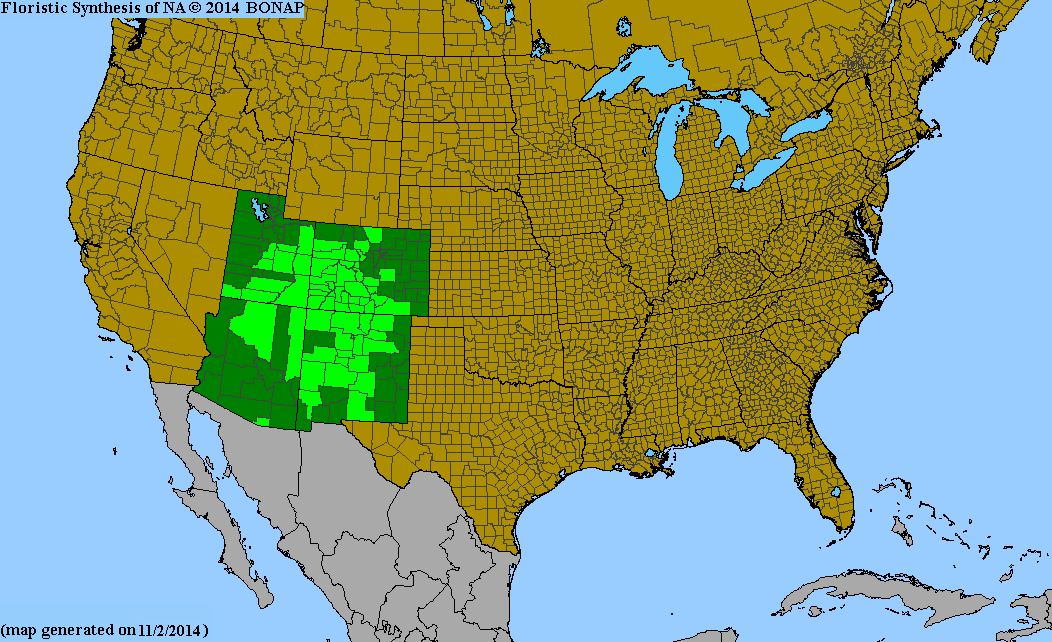 Map Color Key
Colorado Status:
Native