Description
Life zones and habitat: Montane and subalpine (6000 to 11000 ft.); gravelly soils in disturbed areas, along roads, trails, and in forest clearings.
Plant: Annual with erect to sprawling, smooth stems, about 16 inches tall.
Leaves: Alternate, lanceolate, ovate, triangular or triangular-hastate and smooth, 1 to 4 inches long; edges are sharply dentate or smooth.
Inflorescence: Tiny blossoms in tight, spherical clusters in a raceme 2 to 8 inches long; very small with 3 nearly distinct sepals and no petals; greenish, becoming red and fleshy later in season.
Bloom Period: June to September.
References: "Flora of Colorado" by Jennifer Ackerfield, "Guide to Colorado Wildflowers" by G.K. Guennel and SEINet.
BONAP Distribution Map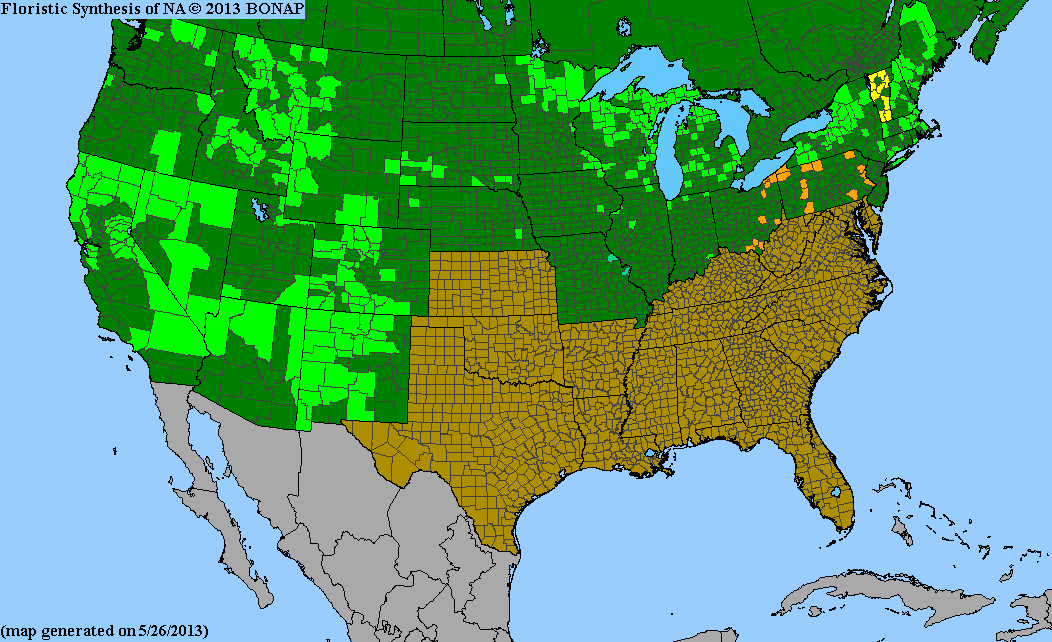 Map Color Key
Colorado Status:
Native