Description
Lifezones and habitat: Foothills and montane (5500 to 10000 ft.); open areas, sagebrush meadow, hillsides, gravelly slopes, grasslands, roadsides aand stream banks.
Plant: Erect perennial 8 to 14 inches tall, leafy, sticky stems.
Leaves: Pinnately-compound leaves 2-3/4 to 8 inches long with 9 to 13 leaflets, each 3/8 to 1-5/8 inches long with toothed (incised) edges; upper surfaces hairy or smooth, sticky and hairy below; terminal leaflet usually overall obovate-cuneate, sometimes elliptic, in outline.
Inflorescence: Yellow saucer-shaped flowers up to 1 inch across in leafy, congested clusters, each with 5 bright yellow rounded petals, 5 sepals and 5 bractlets.
References: "Guide to Colorado Wildflowers" by G.K. Guennel, "Flora of Colorado" by Jennifer Ackerfield and Flora of North America.
BONAP Distribution Map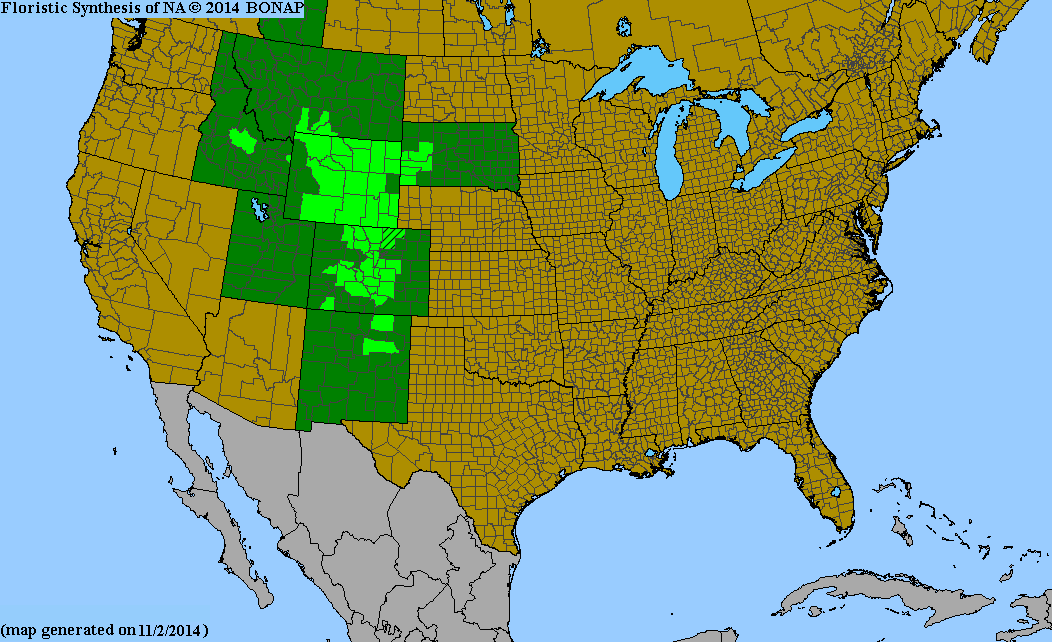 Map Color Key
Colorado Status:
Native