Description
Life zones and habitat: Plains to alpine (3500 to 13500 ft.); sandy, rocky, gravelly slopes, meadows, dunes.
Plant: Erect unbranched biennial or short-lived perennial 4 to 40 inches tall, usually shorter.
Leaves: Long, basal and stem leaves, blade spatulate to narrowly oblanceolate or linear, 3/4 to 7 inches long; grayish-green from very small hairs on surfaces; may have small teeth along edges; pointed tips. Basal leaves usually withered by flowering.
Inflorescence: Bright yellow to orange flowers in rounded clusters, each with 4 reflexed (bent backward) petals.
Bloom Period: May to August.
References: "Flora of Colorado" by Jennifer Ackerfield, "Guide to Colorado Wildflowers" by G.K. Guennel and SEINet.
BONAP Distribution Map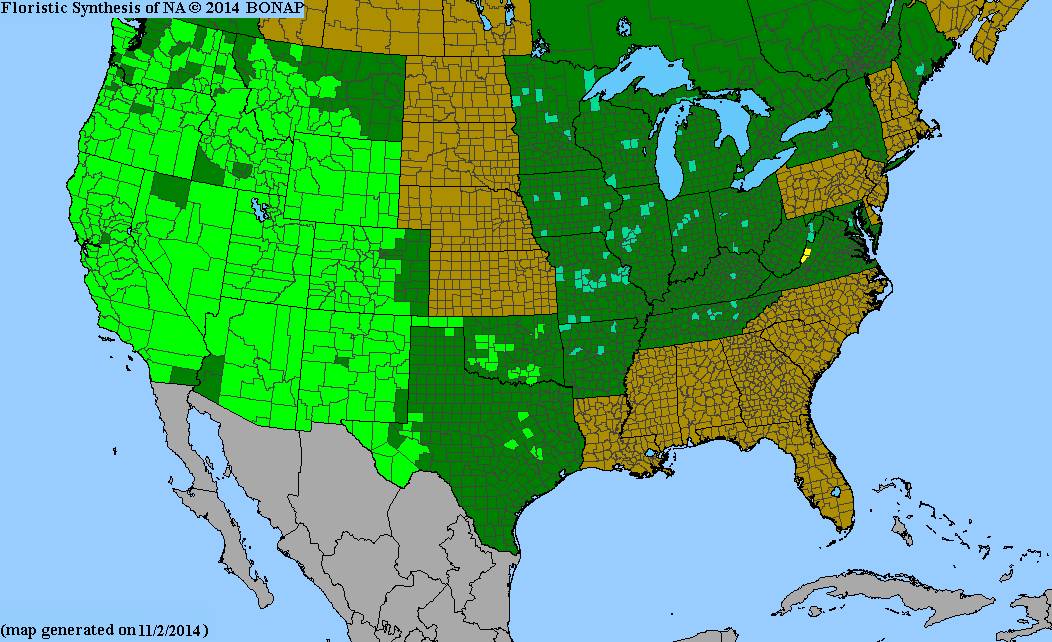 Map Color Key
Colorado Status:
Native