Description
Life zones and habitat: Foothills to subalpine (6000 to 11500 ft.); moist or dry soils on slopes, in meadows and open woods.
Plant: Erect perennial 12 to 30 inches tall, lower portion of the stems somewhat hairy, upper smooth; stems contain a white, milky sap.
Leaves: Three to eight or more basal leaves and a few stem leaves; blades oblong to oblanceolate, 2-1/2 to 4 inches long and up to 1-1/4 inches wide; margins usually entire, sometimes sinuately-toothed; surfaces somewhat hairy with long soft hairs, rarely smooth.
Inflorescence: Open, lightly branched cluster of 12 to 50 or more small flower heads, each with 13 to 34 short white rays with toothed ends, yellow stamens and hairy blackish-green phyllaries.
Bloom Period: July to September.
References: "Flora of Colorado" by Jennifer Ackerfield, American Southwest and Flora of North America.
BONAP Distribution Map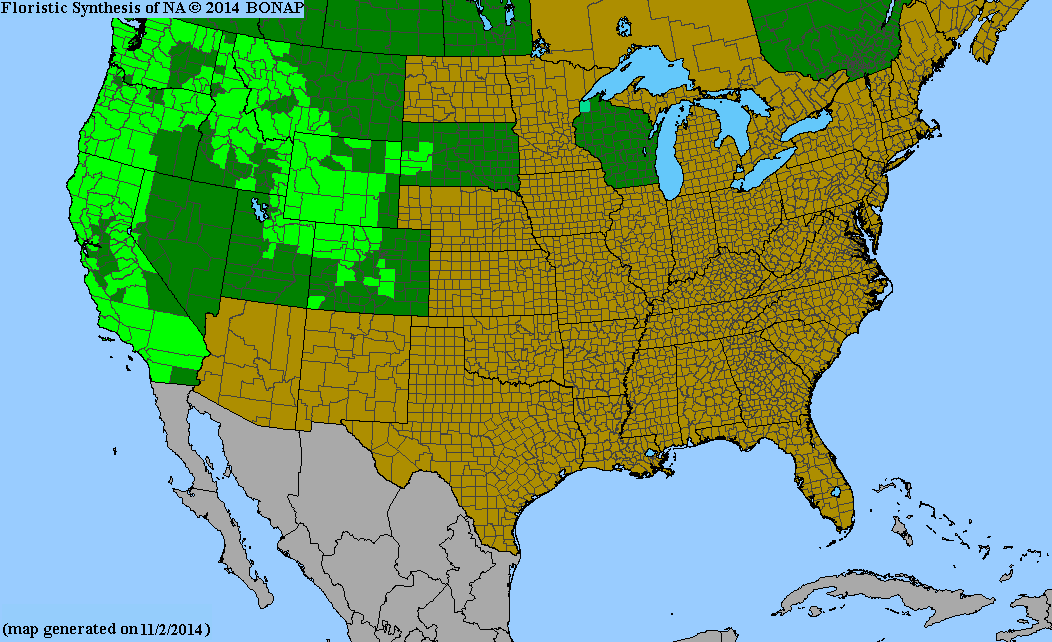 Map Color Key
Colorado Status:
Native