Description
Life zones and habitat: Foothills and montane (5500 to 9600 ft.); dry, sandy or gravelly soils in open areas in grasslands, meadows, woodlands, forests and disturbed sites.
Plant: Erect, strong-scented annual 2 to 20 inches tall, simple or branched stems, very leafy; glandular herbage.
Leaves: Linear to lanceolate-linear, 3/4 to 4 inches long and less than 1/4 inch wide, densely covered with glandular hairs.
Inflorescence: Solitary to several heads in dense clusters; small yellow composite flowers with 0 to 3 short, notched rays and 1 to 5 yellow disk florets with dark anthers; involucre bracts hairy-glandular.
Bloom Period: July to September.
References: "Flora of Colorado" by Jennifer Ackerfield, SEINet and SW Colorado Wildflowers.
BONAP Distribution Map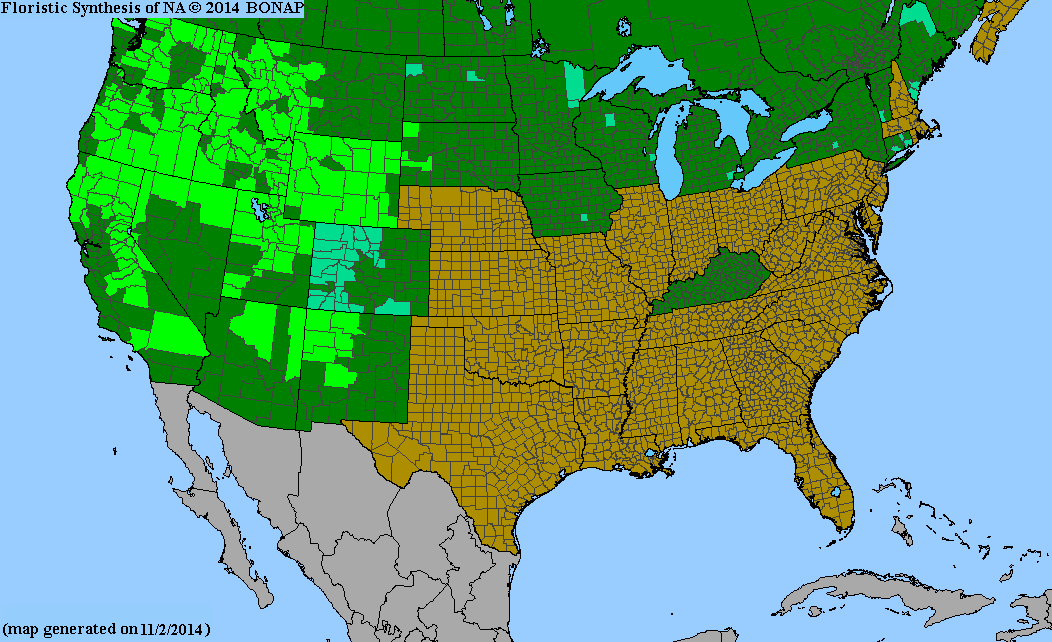 Map Color Key
Colorado Status:
Introduced