Description
Life zones and habitat: Plains and foothills (3500 to 8500 ft.); various soil types, including dry, rocky soils; waste areas, overgrazed pastures and along roadsides.
Plant: Erect annual up to 28 inches tall, single or a few much-branched hairy stems with long yellow sharp spines.
Leaves: Alternate, blades elliptic to broadly ovate in outline, 1-1/2 to 6 inches long; irregularly pinnately-lobed or twice pinnatifid to pinnatisect near the base; prickly along main veins.
Inflorescence: Terminal, or arising from leaf axils, racemes with a few bright yellow flowers 3/4 to 1-inch across with 5 widely spreading petals or lobes and protruding anthers.
Fruit: Spiny berries (burs).
Bloom Period: April to November.
References: "Flora of Colorado" by Jennifer Ackerfield, "Wildflowers of the Texas Hill Country" by Marshall Enquist and "Wildflowers of Texas" by Geyata Ajilvgsi.
BONAP Distribution Map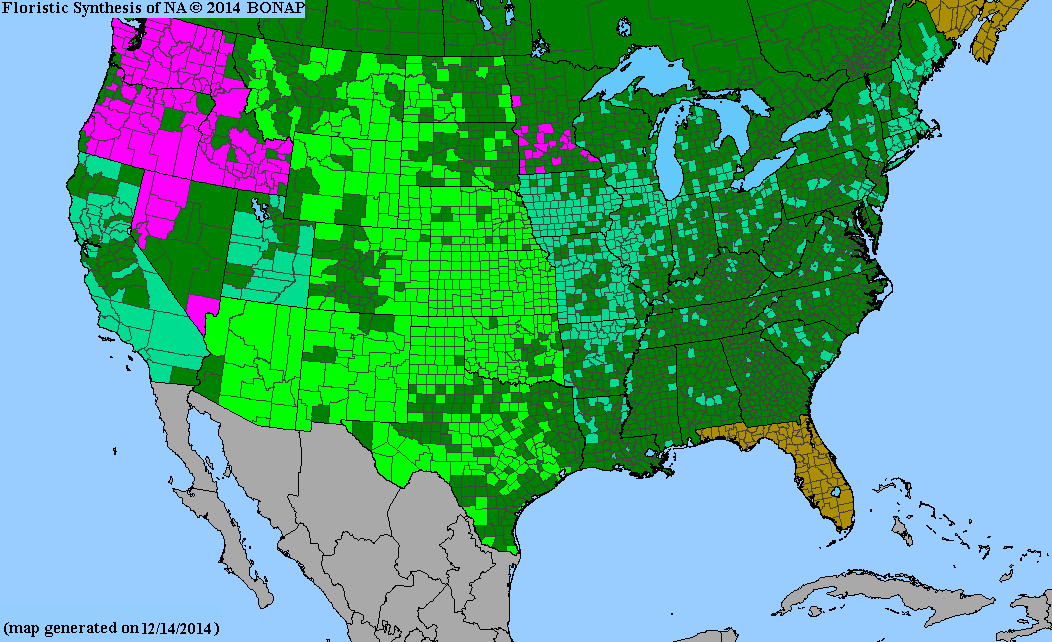 Map Color Key
Colorado Status:
Native