Description
Life zones and habitat: Plains to subalpine (3500 to 11500 ft.); open areas on hillsides, grasslands and meadows.
Plant: Short perennial 1 to 10 inches tall.
Leaves: Long-stalked leaves, 3/4 to 2-3/4 inches long; deep green, linear-lanceolate to oblong-lanceolate; tips rounded to pointed, margins ciliate, entire to irregularly toothed.
Inflorescence: Single nodding flower heads 1/2-inch across, 5 yellow petals with brownish veins.
Bloom Period: Aprilto June.
References: "Flora of Colorado" by Jennifer Ackerfield, "Alpine Flora of the Rocky Mountains" by Richard W. Scott, "Guide to Colorado Wildflowers" by G.K. Guennel and SEINet.
BONAP Distribution Map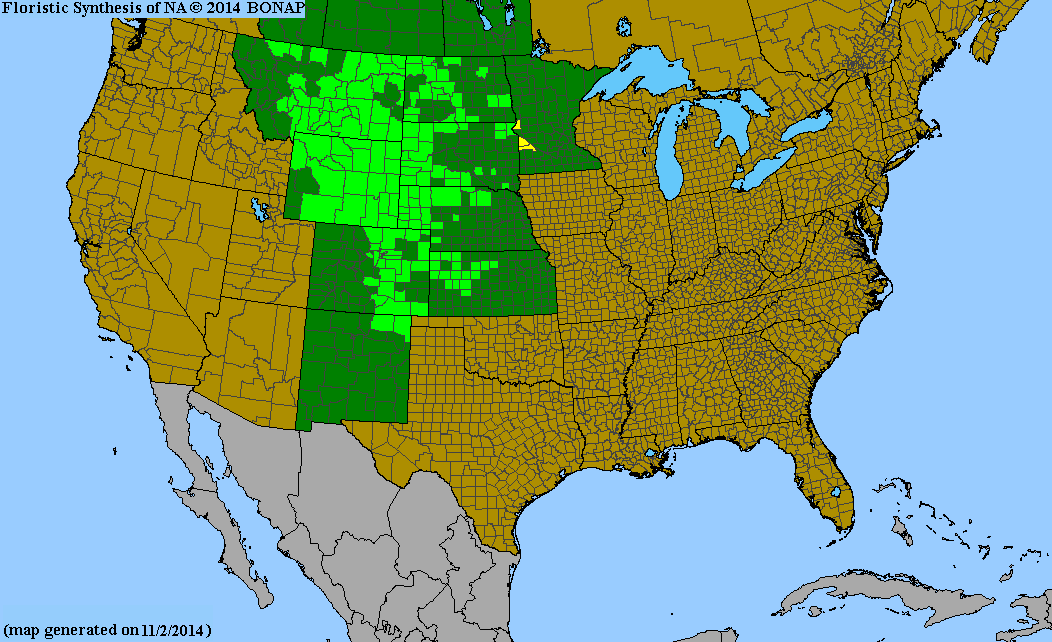 Map Color Key
Colorado Status:
Native