Description
Life zones and habitat: Foothills to montane (5000 to 10000 ft.); grassy slopes, meadows and woodlands.
Plant: Perennial; bushy clumps of hairy, erect stems 6 to 24 inches tall.
Leaves: Opposite stem leaves, 2 or 3 times pinnately-compound, with 7 to 13 primary petiolate, narrowly lanceolate or linear leaflets 3/8 to 2-3/8 inches long; surfaces nearly smooth to hairy.
Inflorescence: Usually solitary, nodding, urn-shaped flowers with deep purple (rarely pink or white), fused hairy sepals 1-1/2 to 1-3/4 inches long; no petals; many yellow stamens.
Bloom Period: April to June.
References: "Flora of Colorado" by Jennifer Ackerfield, SEINet, and American Southwest.
BONAP Distribution Map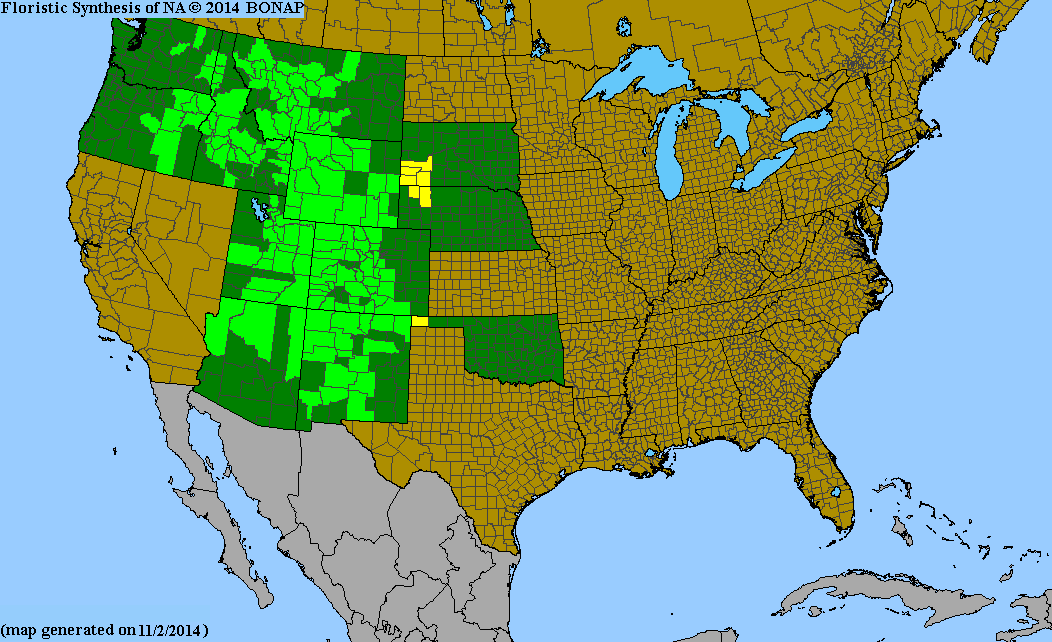 Colorado Status:
Native