Description
Life zones and habitat: Subalpine and alpine (10000 to 14000 ft.); moist locations along stream banks, meadows and near ponds.
Plant: Short perennial, 2 to 6 inches tall, growing in clumps.
Leaves: Narrow, lanceolate in a basal rosette and opposite along the stem; blades 1-1/2 to 4 inches long.
Inflorescence: Somewhat inconspicuous, upward-pointing barrel-shaped flowers; corollas 1/2 to almost 2 inches long with 5 white pointed lobes with purple spots; outsides of tips with blue or purple streaks.
Bloom Period: July to September.
References:"Flora of Colorado" by Jennifer Ackerfield, "Guide to Colorado Wildflowers" by G.K. Guennel and American Southwest.
BONAP Distribution Map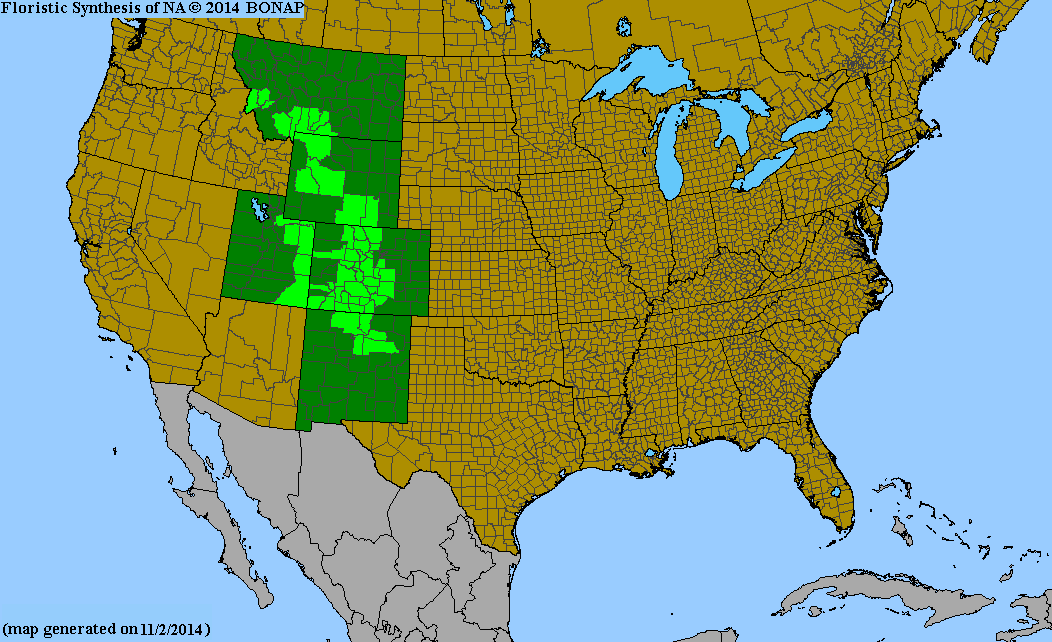 Colorado Status:
Native