Description
Life zones and habitat: Montane to alpine (7800 to 12500 ft.); open or wooded slopes and meadows.
Plant: Erect perennial 5 to 24 inches tall, rough stems, often purplish tinge.
Leaves: Oblanceolate to spatulate or elliptic basal and lower stem leaves, 1-1/2 to 6 inches long.
Inflorescence: Multiple terminal clusters of 3 to 6 composite yellow flower heads with 12 to 20 rays; green, leaf-like bracts enclosing the involucres below the blossoms.
Bloom Period: July to September.
References: "Flora of Colorado" by Jennifer Ackerfield, SW Colorado Wildflowers and Flora of North America.
BONAP Distribution Map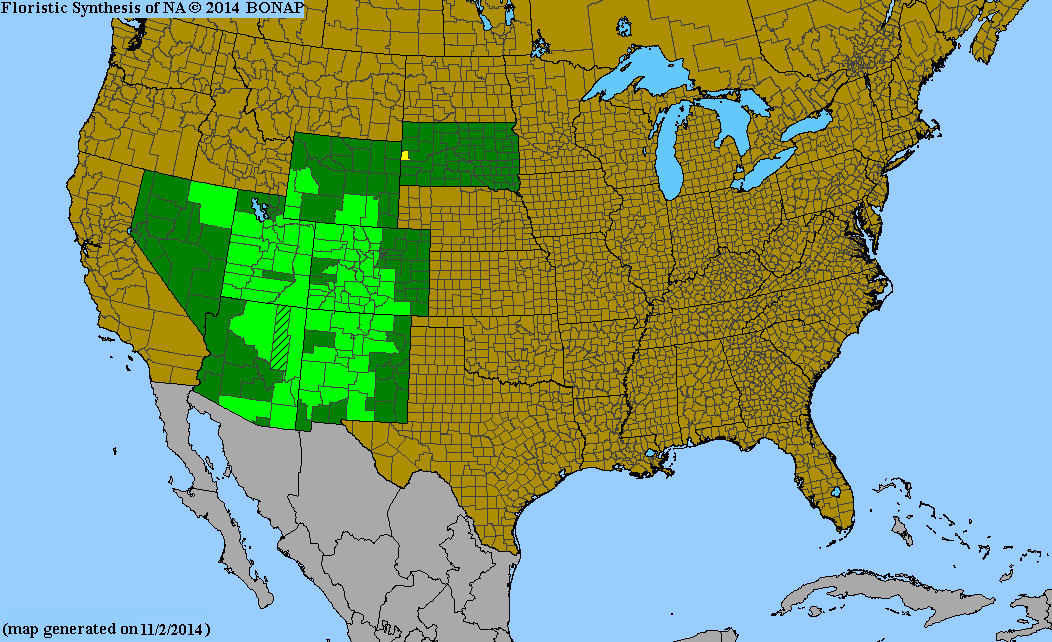 Map Color Key
Colorado Status:
Native