Description
Life zones and habitat: Foothills to alpine (5200 to 12000 ft.); various soils in meadows, hillsides, roadsides and woodlands.
Plant: Erect annual or biennial, usually a single stem 5 to 30 inches tall; foliage with bristly hairs and glandular hairs.
Leaves: Basal and alternate stem leaves; blades prominently veined, lanceolate to oblanceolate, 3/4 to 4 inches long, margins entire with at least some leaves having 1 or 2 pairs of small leaflets at the base of the blade; petioles reduced upward.
Inflorescence: Compact bristly cymes, initially almost spherical but opening to become a coiled scorpioid shape; small bell-shaped flowers, corolla with 5 lobes about 1/8-inch long, white becoming brownish; protruding stamens and style.
Bloom Period: May to August.
References: "Flora of Colorado" by Jennifer Ackerfield, SW Colorado Wildflowers, Montana Field Guide and Burke Herbarium.
BONAP Distribution Map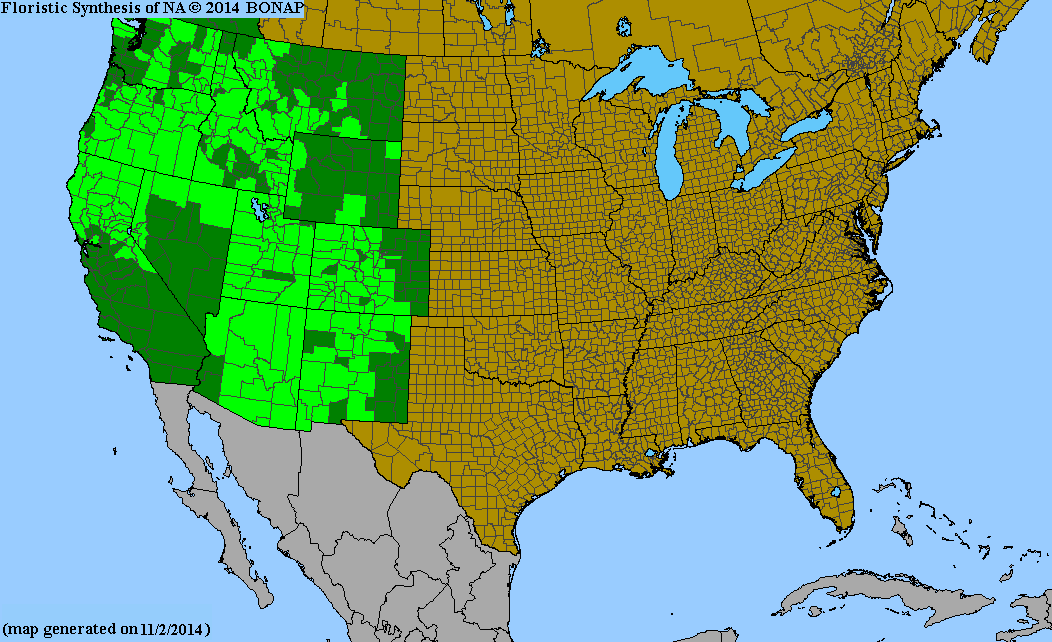 Colorado Status:
Native